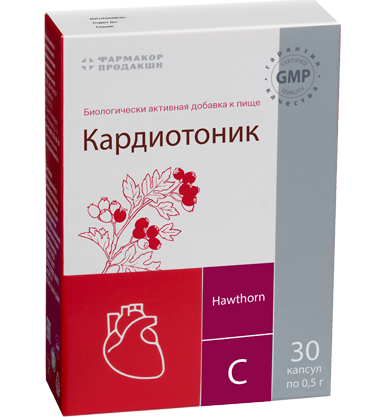 Private label
manufacture
possible
Plant components of the complex - hawthorn fruit extract and dihydroquercetin tone the heart muscle, improve blood circulation, strengthen the walls of blood vessels and capillaries, normalize blood cholesterol levels, improve overall health.
The supplement contains hawthorn fruit extract – a natural component supporting the cardiac muscle function.
Enriched with dihydroquercetin and vitamin C – potent antioxidants that strengthen the blood vessels and capillaries
hawthorn fruit extract, vitamin C, dihydroquercetin, excipients – calcium stearate, lactose.
Adults should take 1 capsule 2 times a day during meals. Take for 1 month. If necessary, repeat the course.