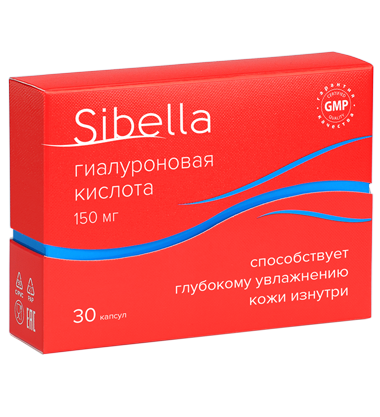 Private label
manufacture
possible
All the effects of hyaluronic acid to slow down the aging process are moisturizing, tone and elasticity of the skin due to activation of cell renewal mechanisms. Vitamin C is a powerful antioxidant that stimulates the production of new collagen, refreshes and rejuvenates the skin, evens coloration and reduces pigmentation, soothes sensitive skin prone to irritation and inflammation. The components of the complex also contribute to increasing joint mobility and moisturizing the mucous membrane of the eyes.
Women who look after their appearance and wish to prevent premature skin aging or reduce the effects of environmental stress.
Those suffering osteoarthritis and arthrosis.
Contains natural ingredients.
High efficiency of hyaluronic acid.
Safe, has a minimum of side effects and contraindications.
hyaluronic acid – 165 mg
ascorbic acid (vitamin C) – 15 mg
vitamin E – 5 mg
Duration of administration – 1 month. If necessary, the administration can be repeated.
Information on product availability in pharmacies - 8-800-333-30-20