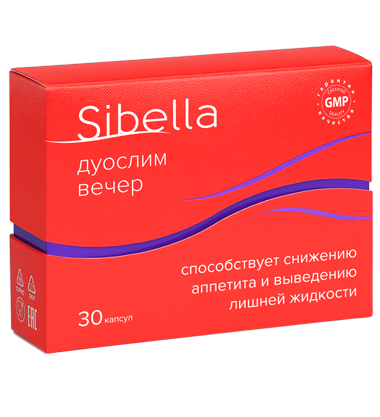 Private label
manufacture
possible
It stimulates the motility of internal organs and the secretion of glands, carbohydrate and fat metabolism; reduces the absorption of fats; has a mild diuretic and laxative action.
Women of all age groups with an increased body mass index
Contains natural ingredients.
Safe, has a minimum of side effects and contraindications.
garcinia extract – 85 mg
senna extract – 65 mg
chitosan – 50 mg
fennel extract – 20 mg
melissa extract – 10 mg
Adults who control body weight – 2 capsules 1 time per day, in the afternoon, with food. Duration of administration – 1 month. If necessary, the administration can be repeated.
Information on product availability in pharmacies - 8-800-333-30-20