Kovishturm Ginger and Lemon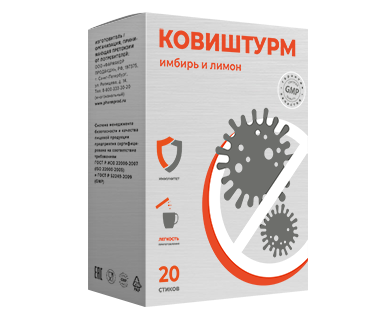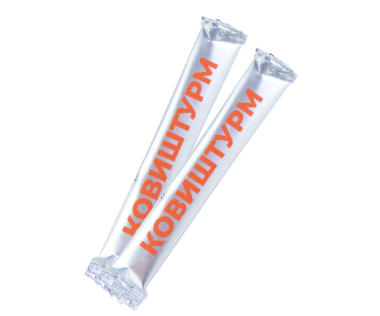 BAA based on natural ingredients in the form of sticks for preparing a hot drink, which helps to strengthen the immune system in case of seasonal colds, general strengthening of the body, speeding up metabolic processes and removing toxins.
decreased immunity;
seasonal flu and colds;
general weakness;
decrease in performance.

Convenient stick shape;
Natural composition.

natural sweetener fructose, bulking agent maltodextrin, lemon juice powder, ginger root extract, anti-caking agent silicon dioxide (aerosil), food flavor "Lemon", acidity regulator citric acid, ascorbic acid, zinc lactate.
inside, adults 1-2 times a day during meals. Dissolve the contents of one sachet in 100-150 ml of warm or hot water, mix thoroughly, drink the resulting solution.