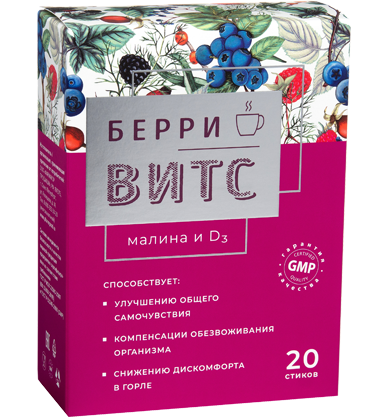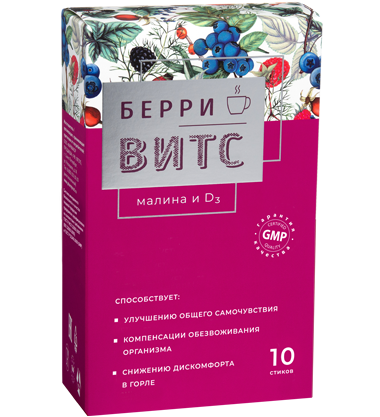 Private label
manufacture
possible
Fortified drink to remedy the vitamin deficiency in children and adults and to boost the immune system. Vitamins are essential elements necessary for human growth, development and vital activity. Most vitamins are not synthesized in the body, as a rule, external environment is a source of vitamins. Vitamins are actively involved in the development and formation of the child's immune system, stimulate blood-forming. They are responsible for the most internal organs' proper functioning.
It can be used for prevention and as a component of adjuvant therapy to reduce the risk of developing colds.
Natural, safe and effective ingredients.
Pleasant taste of the drink.
Allowed for admission to children from 3 years.
Raspberry berry juice powder, beetroot juice powder, ascorbic acid (vitamin C), cholecalciferol (vitamin D3).
Adults and children from 3 years of age 1-2 times a day with meals. 5.0 g of the product (the contents of one stick or one scoop) dissolve in 150 ml of warm or hot water, mix thoroughly, drink the resulting solution.
Duration of admission is 1 month. If necessary, the reception can be repeated.
Information on product availability in pharmacies - 8-800-333-30-20