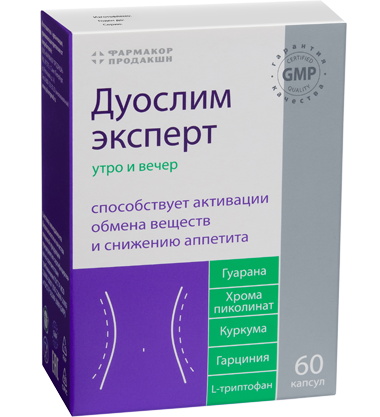 Capsule components are a natural regulator of metabolism in tissues, reduce appetite, stimulate motility of the gastrointestinal tract – the complex is indispensable for people who control body weight and prefer plant and vegetable components.
No laxative effect
It can be taken for a long time
No addiction
Allows you to adjust eating behavior
Adults who control body weight 2 capsules "Morning" 1 time per day, in the morning, with meals and 2 capsules "Evening" 1 time per day, in the afternoon, with meals. Duration of admission is 1 month. If necessary, the reception can be repeated.
Before use, it is recommended to consult a doctor.
Information on product availability in pharmacies - 8-800-333-30-20