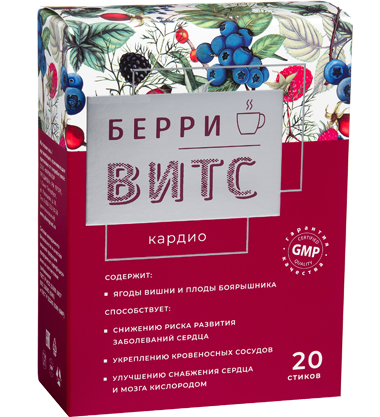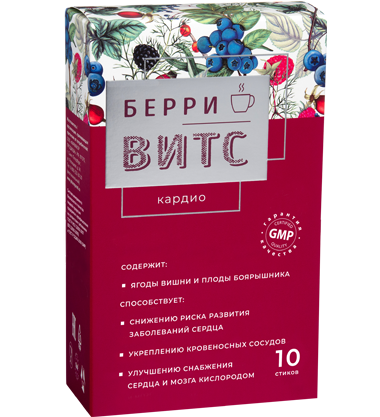 Private label
manufacture
possible
Fortified drink that used as part of complex therapy for cardiac dysfunction, arterial hypertension, atrial fibrillation, etc. Hawthorn berries extract improves blood circulation in heart and brain vessels.
It can be used for prevention and as a component of adjuvant therapy to reduce the risk of heart disease.
Benefits:
· Nice package - bags (sticks) with a nice taste.
· Clinically proven effectiveness of hawthorn in the treatment of Cardiovascular diseases.
· Natural, safe ingredients.
Natural sweetener fructose, filler maltodextrin, powder of freeze-dried cherry berries, hawthorn fruit extract, acidity regulator citric acid, anti-caking agent silica, ascorbic acid (vitamin C), beetroot juice powder, food flavoring "Cherry".
Adults and children from 3 years of age 1-2 times a day with meals. 5.0 g of the product (the contents of one stick or one scoop) dissolve in 150 ml of warm or hot water, mix thoroughly, drink the resulting solution.
Duration of admission is 1 month. If necessary, the reception can be repeated.
Information on product availability in pharmacies - 8-800-333-30-20