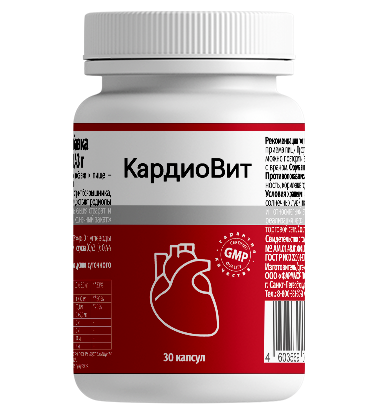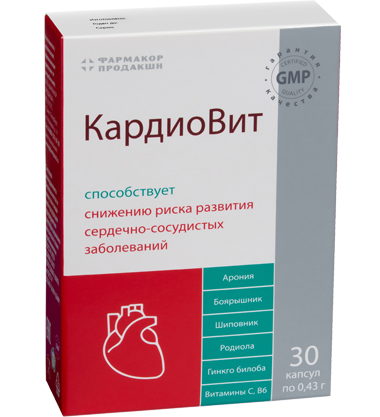 The complex helps to reduce the risk of development
cardiovascular disease and
improving the functional state of the cardiovascular system. Vegetable
the composition is enriched with vitamins C and B6.
Natural Composition
Ease of administration: 1 capsule 1 time per day
lactose, chokeberry extract (chokeberry), hawthorn extract, gelatin (capsule shell), rosehip extract, vitamin C, rhodiola rosea extract, ginkgo biloba extract, calcium anti-caking agents stearate and silicon dioxide, vitamin B6, food coloring: titanium dioxide (shell capsules)

Adults take 1 capsule 1 time per
day with a meal. Duration of admission is 1 month.
If necessary, the reception can be repeated.
Information on product availability in pharmacies - 8-800-333-30-20