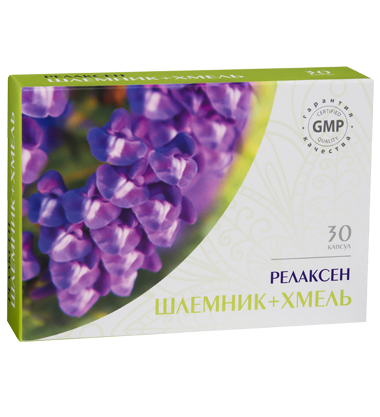 Private label
manufacture
possible
Product site: relaksen.prod.su
Natural plant components of the complex have a mild calming effect, help to cope quickly with irritability, increased nervous excitability and insomnia.
To adults suffering from psycho-emotional stress
To students during exam sessions, entrance and final exams
To elderly people to improve the quality of sleep and reduce spikes in blood pressure
To calm down and relax at the end of the day
Natural ingredients are not addictive.
Has no competitors on the market in terms of composition – a unique combination of hops and Baikal skullcap.
1 capsule before bedtime does not impair focus in the morning.
Easy to take: 1 capsule once daily.
Baikal skullcap extract, hop extract
Adults should take 1 capsule during meals in the afternoon. Take for 1 month. If necessary, repeat the course.
Information on product availability in pharmacies - 8-800-333-30-20