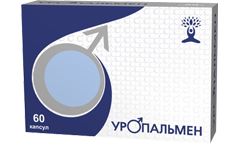 Private label
manufacture
possible
Natural complex supports the prostate function and prevents prostate diseases.
Plant extracts and microelements suspend the growth of prostate hyperplasia, reduce pain.
to support of the prostate gland function
in the combination therapy for prostatitis
to treat functional disorders of the urogenital system in men with benign prostatic hyperplasia
to boost fertility
Natural
tones the reproductive system
helps to boost the sexual function
nettle root extract, Sabal palm fruit extract, pumpkin seed extract, zinc
Adults should take 2 capsules 2 times a day during meals. Take for 1 month.
It is recommended consulting your doctor before use.