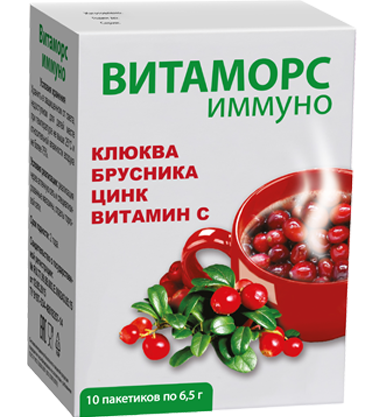 Private label
manufacture
possible
Natural complex with general tonic action on the basis of vitamins and microelements, natural crushed cranberries and cowberries, traditionally used for colds and deficiency of vitamins with anti-inflammatory effect, increasing immunity.
as prevention during the period of seasonal colds;
to improve the fluid balance in the body during fever;
to boost work performance;
as an additional source of vitamin C, zinc, fructose;
to speed up body detox
Natural product
Easy to take
sugar-free
Cranberry extract; redberry extract; ascorbic acid; zinc; excipients: natural sweetener fructose; maltodextrin as a filling agent.
dissolve the contents of one sachet (6.5 g) in 150 ml of warm or hot water, adults should take this amount 1-2 times a day with meals.