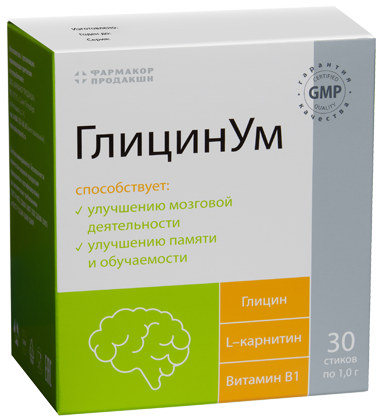 Private label
manufacture
possible
The components of the complex facilitate the improvement of concentration and memory, resistance to mental overload and neuro-emotional stress, improve mood and normalize a sleep.
To students during exam sessions, entrance and final exams
To adults with strong mental and emotional stress (divorce, job-related problems)
To elderly people to maintain brain function
Easy-to-take powder in a stick. No need to take with water.
With acetyl-L-carnitine
glycine; acetyl-L-carnitine; vitamin B1; maltodextrin; fructose
Adults should take 1 sachet stick (1 g) 3 times a day. Put the powder of a sachet stick under your tongue and let it completely dissolve. No need to take with water. Take for 1 month. If necessary, repeat the course.
Information on product availability in pharmacies - 8-800-333-30-20