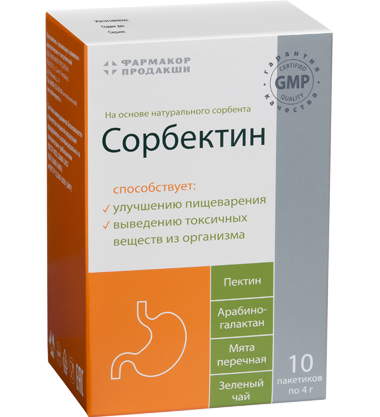 Private label
manufacture
possible
Complex based on dietary fiber of plant origin facilitates the development of normal intestinal microflora. Pectins and antioxidants improve the condition at food and toxic poisoning, alcohol intoxication.
In case of poisonings
GI infections
Allergic reactions
Bowel disfunctions
Dysbiosis
As an additional source of pectin
As an additional source of flavan-3-ols (catechins)
Contains catechins
Contains pectin
corn maltodextrin, pectin, arabinogalactan, peppermint extract, green tea extract.
Adults should take 1 sachet 3 times a day. Dilute the sachet contents in 75-100 ml of water at room temperature, mix thoroughly until completely dissolved.
Information on product availability in pharmacies - 8-800-333-30-20