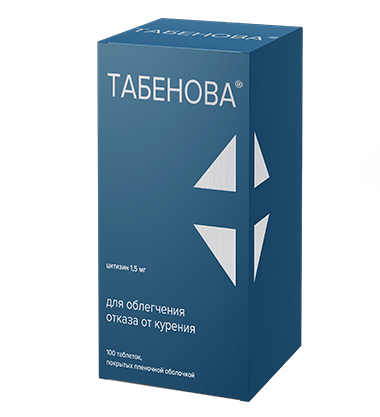 Smoking cessation aid
Treatment for nicotine addiction
Active ingredient: cytisine - 1.5 mg.
Excipients: microcrystalline cellulose, lactose monohydrate, talc, magnesium stearate.

Tobacco addiction treatment (to facilitate smoking cessation).
Physical and psychological dependence on nicotine is considered to be a specific type of disease that results in the inability to abstinence from smoking, even with understanding of its negative effects.