21 February 2022
Corporate gift sets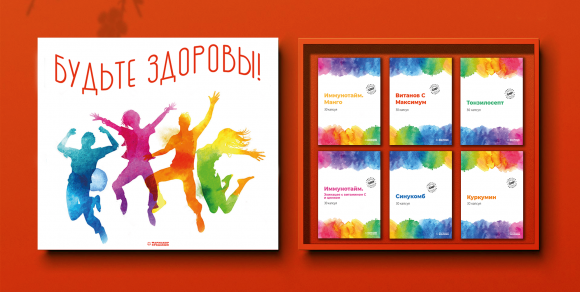 ---
Pharmacor Production offers special dietary supplement gift sets, the composition of which you can choose individually depending on your needs and preferences. We will also carry out full branding of all packages according to the design you require.
Making the right and useful gift for colleagues or partners is always important!
The gift includes a set of high quality dietary supplements (BAA) aimed at maintaining health. Contains natural herbal extracts, trace elements and vitamins.
Each set contains 6 types of dietary supplements, 30 capsules per pack. The shelf life of products is 2 years.
A unique gift format is a package box with an inner insert and a lodgment, in which dietary supplements are packaged. Beautiful presentable packaging and high-quality health products are an excellent combination for a corporate gift for any holiday: Pharmacist's Day, Builder's Day, New Year, February 23 or March 8.
Details, cost calculation and order by phone +7 (812) 677-42-49, as well as by e-mail
ya.Zlotkovskaya@Pharmprod.ru