5 June 2023
GCC MAX and GCC ULTRA MAX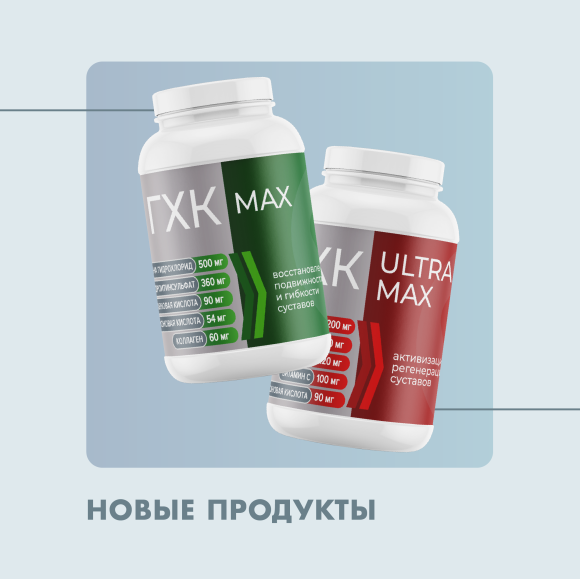 ---
Introducing two new products - GCC MAX and GCC ULTRA MAX.
GCC is a glucosamine-chondroitin complex containing active additives that support the function of the musculoskeletal system, promote active regeneration and strengthen cartilage. As part of the components necessary for the health of the joints: glucosamine hydrochloride, MSM, chondroitin sulfate, docosahexaenoic acid, hyaluronic acid and collagen in high dosages.
Due to the rich composition, the complexes contribute not only to reducing swelling and stiffness, but also to restoring the synovial membrane, reducing inflammation, retaining fluid in the cartilage tissue, which provides a shock-absorbing effect. These dietary supplements are available in capsules and packaged in jars - it is convenient to take with you and not stop taking the drug.
The GHC line is recommended for athletes for the comprehensive maintenance of joint health, overweight people and the elderly.
Production under privet lable is possible.
Contract manufacturing, privet lable
+7 (812) 677-89-84
contract@pharmprod.ru