24 November 2022
"Gepakomb Detox" in a new package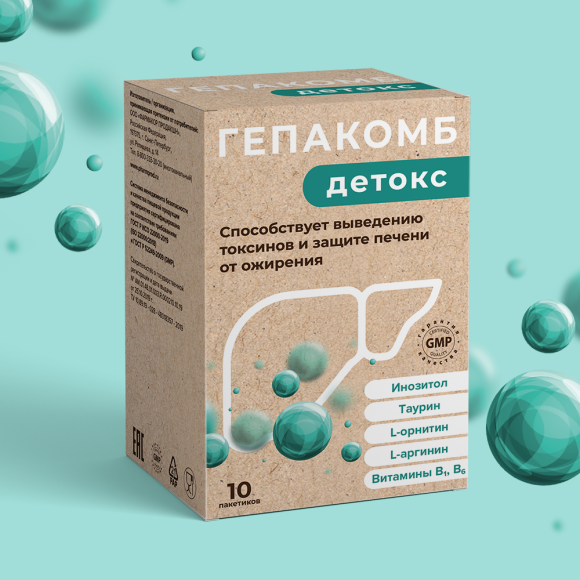 ---
We have updated the package of dietary supplements "Hepacomb Detox", and already in December 2022 it will be available in pharmacies and marketplaces in a new design.
"Gepakomb Detox" activates the protective function of the liver, promotes antioxidant protection, restoration and renewal of cells, elimination of toxins, including ethanol metabolism products.
It is planned to update the design of the entire line of dietary supplements for the health of the liver "Hepacomb", which includes 5 products. We opted for an eco-friendly design that emphasizes the naturalness and safety of the ingredients in the formulations.