21 May 2019
GLUCOSAMINE CHONDROITIN COMPLEX is a leader among dietary supplements intended for the care of joints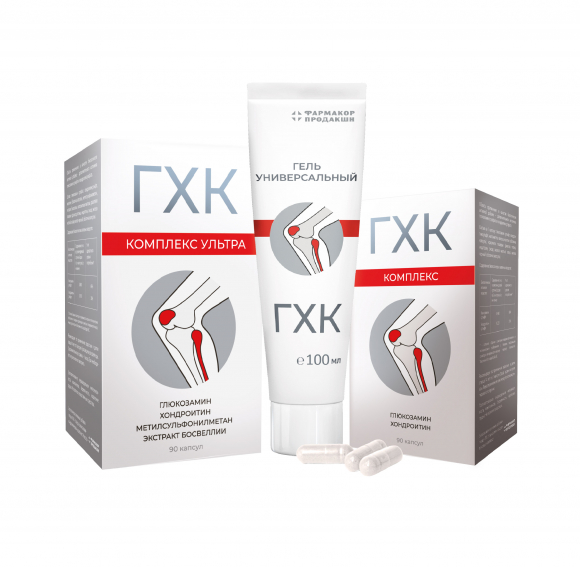 ---
GLUCOSAMINE CHONDROITIN complex showed an increase in sales of up to 40% among dietary supplements intended for the care of joints on the Russian Federation market (according to the DSM Group CJSC)*.
GLUCOSAMINE CHONDROITIN COMPLEX is part of the line intended for the care of joints that Pharmacor Production has been producing since 1998. GLUCOSAMINE CHONDROITIN COMPLEX is the first product of the series, it also includes GLUCOSAMINE CHONDROITIN UNIVERSAL GEL and GLUCOSAMINE CHONDROITIN COMPLEX ULTRA. All products in the line contain glucosamine and chondroitin, which have an anti-inflammatory effect, slow down the process of destruction of cartilage tissue, and contribute to the restoration of motor activity of joints after injuries. The composition of the GLUCOSAMINE CHONDROITIN COMPLEX ULTRA includes methylsulfonylmethane (MSM), which is a source of sulfur of natural origin in a bioavailable form (sulfur is necessary for joints and ligaments). At the end of 2018, GLUCOSAMINE CHONDROITIN COMPLEX retained its leading position in the market and showed a significant increase in sales; the trend continued in the 1st quarter of 2019.
*According to the data of DSM Group CJSC for 2018 in relation to 2017 among dietary supplements containing glucosamine and chondroitin in capsules.
Dietary supplement. Not a medicine