16 September 2020
Green cross 2020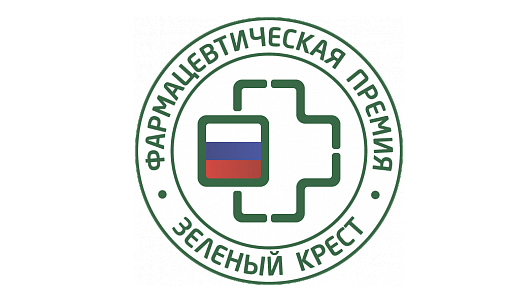 ---
The "PHARMACOR PRODUCTION" Company became the general partner of the pharmaceutical award "Green Cross" 2020, the leading pharmaceutical pharmacy award in the country, which has received recognition and has earned the high trust of the pharmacy community and pharmaceutical manufacturers.

"PHARMACOR PRODUCTION" became a laureate of the award twice. In 2019 - in the category "Company of the Year" in the nomination "Domestic manufacturer of dietary supplements". In 2018, the Vitamors Immuno complex was awarded in the category "Means for the prevention and treatment of seasonal diseases."
In 2020, the company acted as the general partner of the award, within the framework of which the first online conference of pharmacy chains in St. Petersburg and the first "meeting" of representatives of the industry after the restrictions due to the pandemic took place.
Thanks to the online broadcast, hundreds of specialists from all over Russia took part in the conference. The event also summed up the voting results of the pharmaceutical award "Green Cross" 2020. More than 1200 members of the Expert Council of the award - heads of pharmacy chains, distributors, pharmaceutical and analytical companies, educational institutions, professional associations and the media - took part in determining the winners, which makes the award "Green Cross" is the most representative in the country.