13 March 2020
Immunotime. PreBIO Launched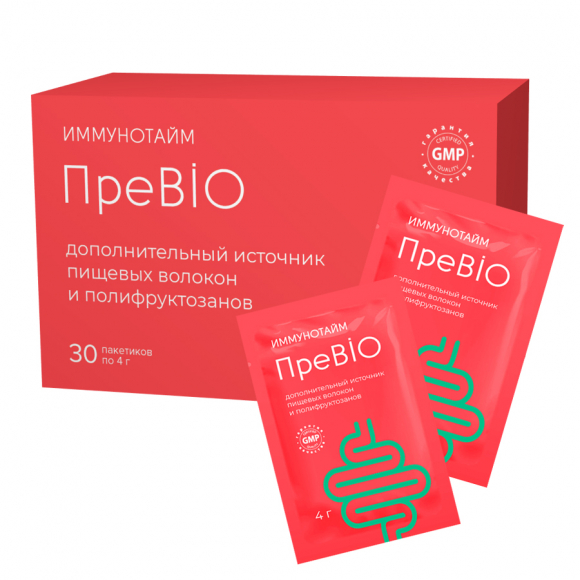 ---
As a result of ongoing activities on rebranding of products, PHARMACOR PRODUCTION, previously produced by the Probalance dietary supplement, is now available in new packaging and under the trade name "Immunotime. PreBIO".

The prebiotic with a unique plant composition that has proven itself in the pharmaceutical market helps prevent dysbiosis and is used as a means to comprehensively improve the activity of the gastrointestinal tract, it is recommended after taking a course of antibiotics. Effective in comprehensive weight loss programs.
The Immunotime line also includes dietary supplements Immunotime. "Echinacea" and "Immunotime. Mango".