30 September 2019
In the issue of "Kommersant" - "Companies"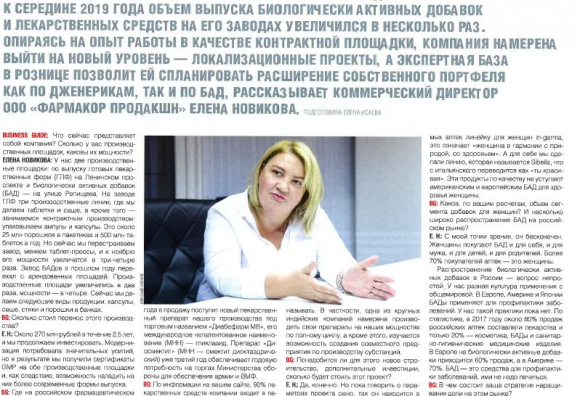 ---
PHARMACOR PRODUCTION was included in one of the most significant projects of "Kommersant" Publishing House - "Companies". The Business Guide application includes the TOP-100 rating of the most powerful companies in St. Petersburg.
In a special issue, including the topic of the pharmaceutical market. Yelena Novikova, Commercial Director of FARMACOR PRODUCTION, told in an interview about the development of the manufacturing business - a several-fold increase in the output of dietary supplements and drugs over the past two years. And also about the immediate prospects for the company to reach a new level due to localization projects and the expansion of its own portfolio.
The full version of the interview can be found
here
.