14 September 2020
Kleshch card is now in pet stores "Beethoven"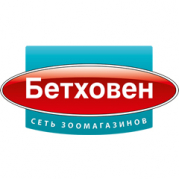 ---

Kleshch card produced by PHARMACOR PRODUCTION from August 2020 can be purchased in pet stores "Beethoven".

"Our dream came true in 1993, with the opening of the first pet store, whose employees not only truly shared with customers their sincere love for animals, but were also able to offer competent advice on care and feeding, as well as a huge line of products for pets of all kinds and suits." - They say on the store's website. And we, in turn, are glad to cooperate with a company whose principles in work are very close to our values.