18 February 2020
KLESHCH CARD release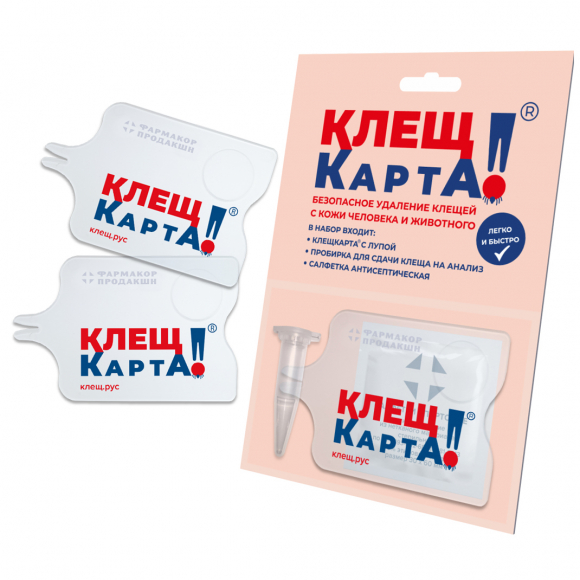 ---
The year 2020 for FARAMAKOR PRODUCTION began with the launch of a new type of product - sanitary and hygienic products.
The first from this line is KLESKARTA® - a tool for the safe and effective removal of ticks from the skin of humans and animals.
The device is a card with a built-in magnifier, which is convenient to store in your pocket or wallet. Having this product always at hand, you solve one of the main tasks - minimizing the likelihood of getting an infection with a tick bite. The unique, patented CLIPCARD® form allows the extraction of the sucked parasite in a completely timely and non-contact manner.
On the market, KLESKARTA® will be sold in a kit with a sterile napkin for treating the bite site and a tube for passing the tick for analysis.
KLESCHKARTA® has passed the voluntary certification procedure reg. No. ROSS RU.AM05.H06406