9 April 2021
New "BerryVitS" No. 10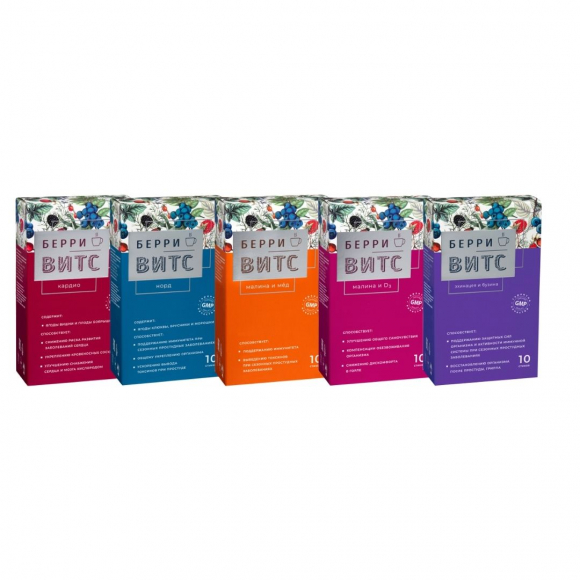 ---
In the second quarter of 2021, the BerryVitS dietary supplement from Pharmacor Production in a new format No. 10 was launched on the pharmaceutical market.
"BerryVitS" is a dietary supplement in a convenient powder format in sticks for dissolving in warm water. Natural extracts of berries and vitamins in the composition help to maintain the body's defenses during the cold season, to generally strengthen and eliminate toxins.
The following BerryVitS products have been released in the new format:
Raspberry and honey - helps to maintain immunity. Suitable for children from 3 years old;
Raspberry and D3 - helps to compensate for dehydration and as an additional source of vitamin D3. Suitable for children from 3 years old;
Nord - contains natural juices of berries: cranberries, lingonberries, cloudberries. Helps accelerate the elimination of toxins in case of colds;
Echinacea and elderberry - helps to restore the body after a cold;
Cardio is used as part of complex therapy for functional disorders of the heart and diseases of the cardiovascular system. Helps to improve the supply of oxygen to the heart and brain.
BerryWits in packs of 10 sticks can already be purchased in the Social Pharmacy network.