22 August 2023
New product - easily digestible form of iron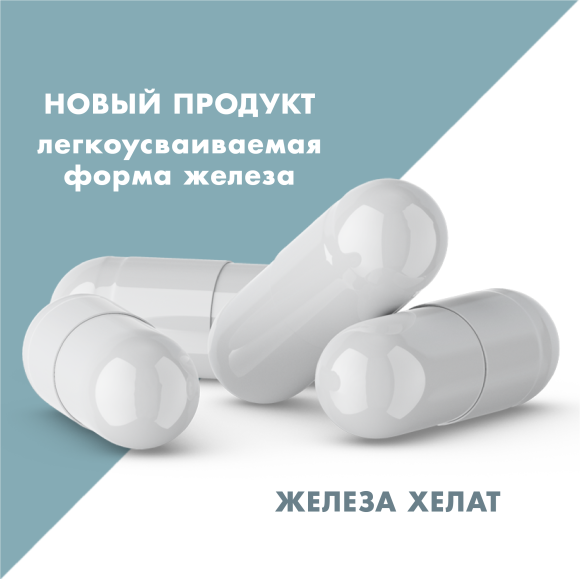 ---
A new product has appeared in the company's portfolio - the biologically active supplement Iron Chelate.
Chelated iron (bisglycinate) is a form that has been chemically modified to pass through the digestive system without breaking down, transported into cells along with the amino acid it is bound to for more efficient absorption.
This form of iron is highly bioavailable and promotes maximum and efficient absorption of iron by the body, does not cause irritation from the gastrointestinal tract, does not affect the level of acidity of the stomach, and is absorbed four times better than ferrous sulfate.
Regular intake helps restore hemoglobin and ferritin levels, reduce the risk of anemia, normalize the hematopoietic system, reduce fatigue and increase efficiency.

"Iron chelate" Pharmacor Production is available in capsules of 0.27 grams, in one capsule - 20 mg of iron, it is possible to manufacture capsules without titanium dioxide. When releasing a drug under private label, various packaging formats are available - a pack, blisters or a can.
Production under privet lable is possible.

Contract manufacturing, privet lable
+7 (812) 677-89-84
contract@pharmprod.ru