15 January 2020
New product for weight loss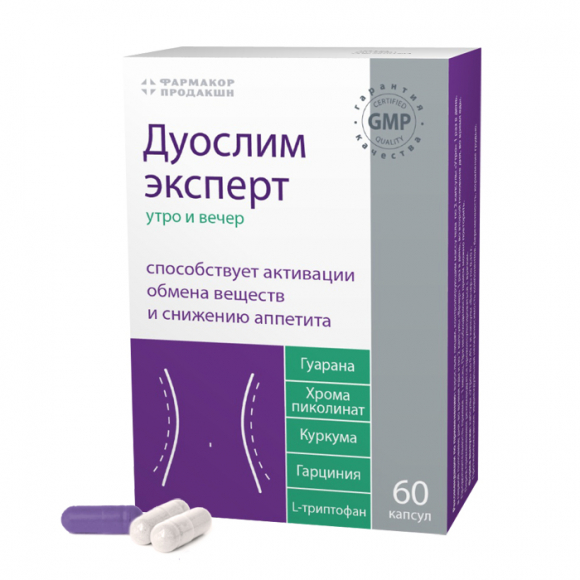 ---
A new product, DUOSLIM EXPERT, has been launched at the pharmaceutical market.
The bioadditive is developed by the specialists of FARMACOR PRODUCTION for people who control body weight and prefer natural natural and plant components.
DUOSLIM EXPERT dietary supplement contributes to:
· Normalization and activation of metabolism, digestion
· Decreased appetite
· Improving energy balance
The new product for weight loss "Duoslim Expert" has a unique composition and contains natural plant extracts of guarana, garcinia, turmeric, chromium picolinate and L-tryptophan. The advantage of the complex is the absence of a laxative effect. The drug can be taken for a long time, it is not addictive and allows you to adjust eating behavior.