2 November 2022
New Product - Zinc + D3 + C + Quercetin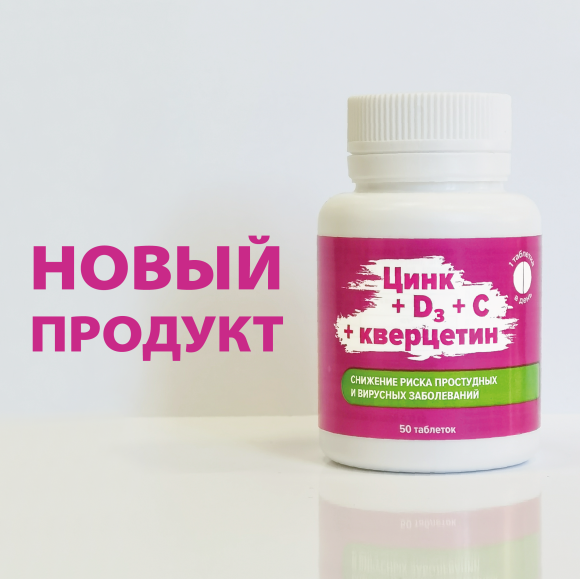 ---
In the fourth quarter of 2022, Pharmacor Production launched the production of a new product in tablets "Zinc + D3 + C + quercetin".
The complex is aimed at restoring the body's defenses and reducing the risk of developing colds during the flu season and colds. The combination of active ingredients that enhance each other's action becomes a reliable support for your immunity.
Zinc prevents the spread of the virus and promotes the activation of new immune cells. Vitamin D3 is an immunomodulator that eliminates pathogenic organisms, reduces inflammation. Vitamin C neutralizes free radicals and accelerates their excretion from the body. Quercetin - a natural bioregulator and antioxidant, reduces swelling of the mucous membranes and lungs, promotes accelerated recovery.
Production under STM is possible.