22 October 2020
New "VairuFlu"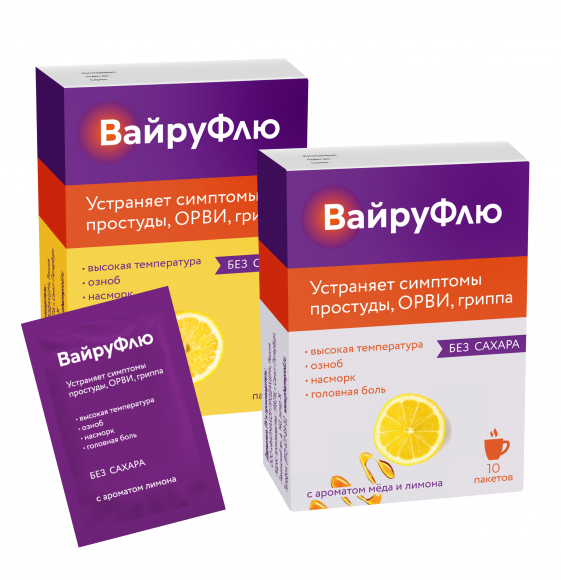 ---

In the IV quarter of 2020, Pharmacor Production will release a new drug, VairuFlu.

"VairuFlu" is a remedy that will quickly cope with the symptoms of influenza, SARS and colds, thanks to a complex of active substances.
- Nasal congestion, runny nose
- Headache, sore throat and muscles
- Elevated temperature
The drug will be available as a powder for oral solution with a pleasant lemon or honey and lemon flavor.
Follow our news and be the first to know when it goes on sale!