23 October 2020
Now on Wildberries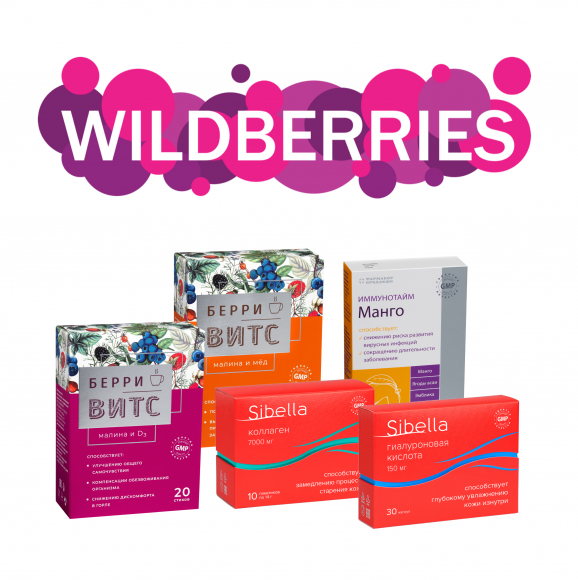 ---
Since October 2020, the products of Pharmacor Production are officially presented on Wildberries!
The site presents products from the BerryVitS line - drinks to replenish the lack of vitamins, Sibella products to maintain women's beauty and health, the Immunotime series which includes Immunotime Mango No. 1 in Russia to strengthen immunity based on mango extract (according to JSC DSM Group ( DSM Group) as of August 2020) to protect against colds and infectious diseases.
Our company continues to actively develop and provide a wide range of products on marketplaces!