18 March 2019
PHARMACOR PRODUCTION became official partner of the Tenth rating of the best clinics of St. Petersburg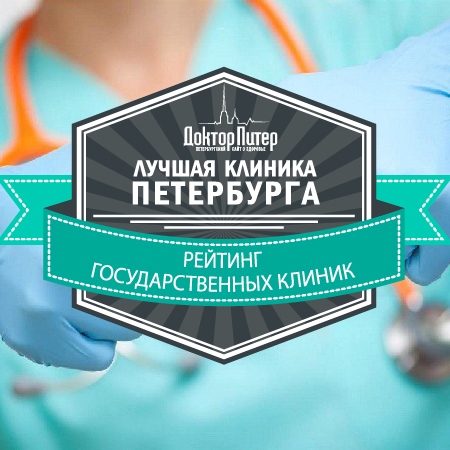 ---
The Rating of the best state clinics of St. Petersburg according to the medical community has been compiled since 2009. Its aim is to help Petersburgers to choose for themselves the best place for treatment.
Every year, the heads of state clinics, doctors, officials, representatives of medical insurance organizations fill out questionnaires in which they name the best (on their opinion) clinics, where medical care in different spheres is provided.
In January 2019, St. Petersburg doctors, according to the already established tradition, answered the question of the "Doktor Piter" desk: "If you have any health problems, in which medical institution would you prefer to be treated?"
This year, the Rating results became known right at the awards ceremony of the clinics, which the experts called the best. The ceremony took place on March 14, 2019 in the banquet hall of the restaurant "Royal Beach". The Rating winners were awarded with Diplomas in a festive atmosphere.
The Rating is published on sites of online media such as "Doktor Piter", "Fontanka.ru", as well as in the popular weekly magazine "Gorod 812".
"The confidence of doctors to their colleagues is an important indicator for assessing the quality of medical care provided in a clinic. And if this assessment becomes public, it allows ordinary Petersburgers, who are far from medicine, to orient themselves in selecting a medical institution when they need this or that type of assistance. Therefore, the annual Rating of the St. Petersburg clinics according to the medical community is valuable primarily for potential patients. Thanks to it, they can decide where to consult if, for example, treatment of cardiovascular diseases is required, or where to continue rehabilitation treatment when the illness has already been postponed, but rehabilitation is necessary. And, of course, such a rating is a good opportunity to say "thank you" to clinics and doctors to whom we are ready to entrust the most valuable thing we have — our health", Rinat Mukhamedzanov, General Director of PHARMACOR PRODUCTION LLC, emphasized the significance of the Rating conducted.