4 August 2021
PHARMACOR PRODUCTION received two Green Cross 2021 awards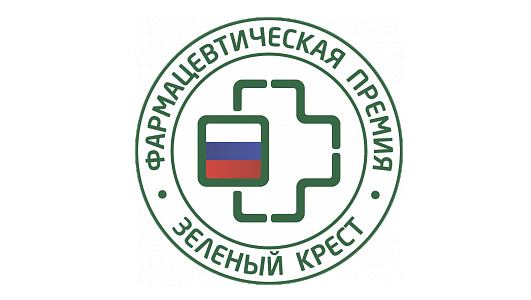 ---
Two products of our company have received the awards of the international pharmaceutical award "Green Cross 2021" in the category "Brand of the Year".
The VairuFlu line of medicines was awarded in the category "Fastest Launch of the Year 2021". It was with these drugs that we began the direction of the production of anti-cold medicines. Launched on the market in December 2020, "VairuFlu" was awarded by pharmacy chains and specialists after the first sales season. VairuFlu became the first drug to receive marketing authorization as part of the expansion of the company's drug portfolio.
The line of dietary supplements "BerryWits" won the prize in the category "Means for strengthening the immune system 2021". Fortified complexes based on natural ingredients in the form of a powder in sticks have been produced since March 2020. The line for maintaining the body's defenses and the activity of the immune system in case of colds is constantly replenished with new products, now there are 5 types.
These are not the first awards and prizes, in 2019 PHARMACOR PRODUCTION became the winner in the category "Company of the Year" in the nomination "Domestic manufacturer of dietary supplements". In 2018, the Vitamors Immuno complex was awarded in the category "Means for the prevention and treatment of seasonal diseases."
At the moment, the company's portfolio includes a wide range of medicines and dietary supplements, both proprietary and produced under a contract with Russian and European companies.