19 December 2019
Rebranding "Mango Fly Immuno"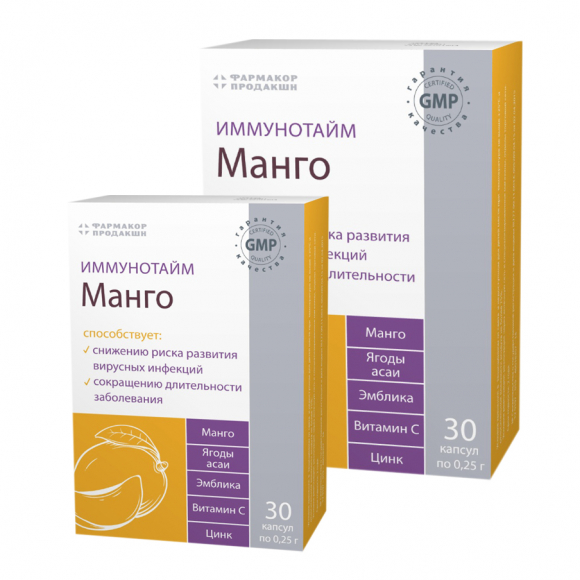 ---
In the IV quarter of this year, the Mango Fly Immuno complex was released in a new package and with an updated name.
As a result of the planned measures for rebranding of products manufactured by PHARMACOR PRODUCTION, Mango Fly Immuno dietary supplement will be produced under the trade name Immunotime. Mango". A product with a unique composition on the pharmaceutical market based on a plant-based immunomodulator - mangiferin is now part of a series of products for strengthening immunity - Immunotime. The new line also includes dietary supplements "Immunotime. Echinacea "and" Immunotime. PreBio ", the release of which is scheduled for the first quarter of 2020.