22 October 2021
RostActiv. Updated composition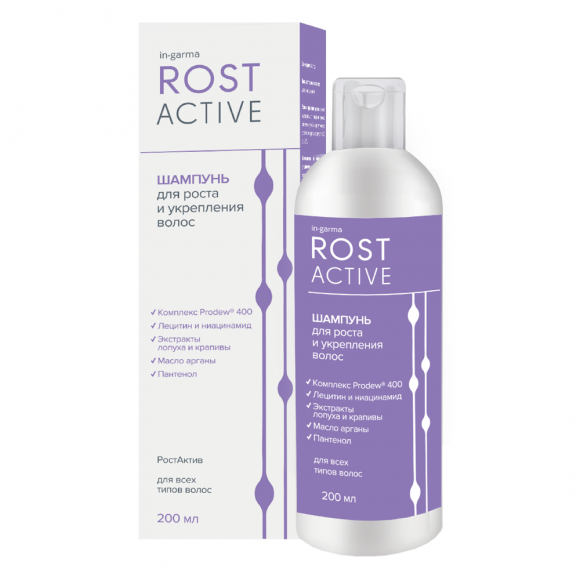 ---
In the third quarter of 2021, the pharmaceutical market launched the RostActiv shampoo and balm from Pharmacor Production in an updated composition.
The "RostActiv" series includes three products: shampoo and balm, which have renewed formulations, as well as capsules for oral administration.
New product formulations include many ingredients that have a beneficial effect on hair.
Prodew® 400 Complex is a highly effective moisturizing supplement.
Burdock oil nourishes, softens, smoothes hair, restores its structure.
Castor oil stimulates hair growth, makes it silky and shiny.
Pepper extract has a warming effect, improves the nutrition of hair roots.
Herbal extracts (nettle, hops, sage, string), which are part of the balm, strengthen and nourish, stimulate hair growth.
Lecithin has a softening effect.
Vitamins A and E soften and increase hair elasticity.
The complex promotes the growth and strengthening of hair, maintaining a normal structure, nourishes and smoothes. Suitable for all hair types.