29 April 2022
RostActive on Ozon!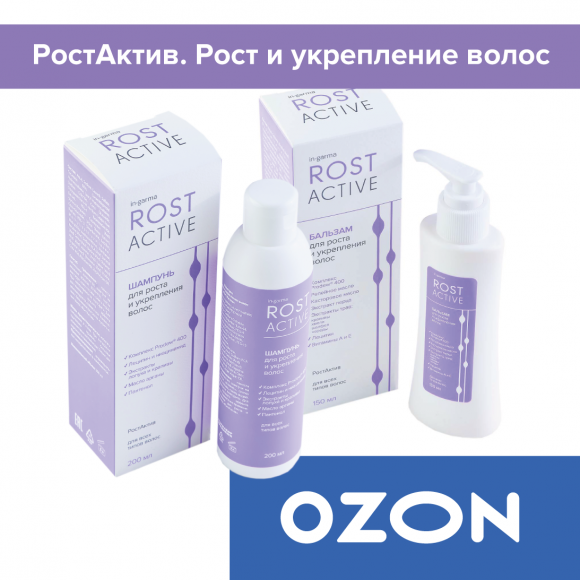 ---
A series of products for strengthening and growing hair RostActive is now officially presented on Ozon!
Shampoo and balm RostActive have long established themselves on the market as products with healing properties for hair, due to the content of many useful and effective ingredients:
Prodew® 400 Complex is a highly effective moisturizing supplement;
Burdock oil nourishes, softens, smoothes hair, restores its structure;
Castor oil stimulates hair growth, makes them silky and shiny;
Pepper extract has a warming effect, improves the nutrition of hair roots;
Herbal extracts (nettle, hops, sage, string), which are part of the balm, strengthen and nourish, stimulate hair growth;
Lecithin has a softening effect;
Vitamins A and E soften, increase hair elasticity.
The complex contributes to the growth and strengthening of hair, maintaining a normal structure, nourishes and smoothes. Suitable for all hair types.