13 April 2020
Sibella about health and beauty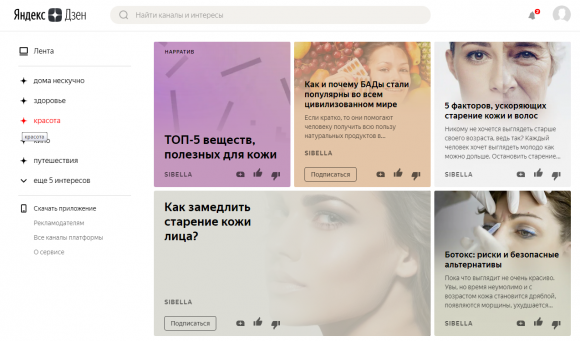 ---
We launched the Sibella information channel on Yandex Zen and answer questions from subscribers on the Yandex Kew channel.
A wide range of Yandex Zen readers now have expert health and beauty articles written in clear language.
By subscribing to our channel, you will learn how and why dietary supplements have become popular throughout the civilized world, how to slow down skin aging, and what factors influence these processes, get acquainted with a brief history of dietary supplements and much more.
Follow the release of new materials and ask questions, we are glad to be of service.
Sibella channel on Yandex Zen
https://zen.yandex.ru/id/5e37b026a8ba560d7d703185
Beauty and Health Expert Sibella
https://yandex.ru/q/profile/uadb97qfv5vgt4ym67vrg7fzw0/