8 June 2022
Tabenova - smoking cessation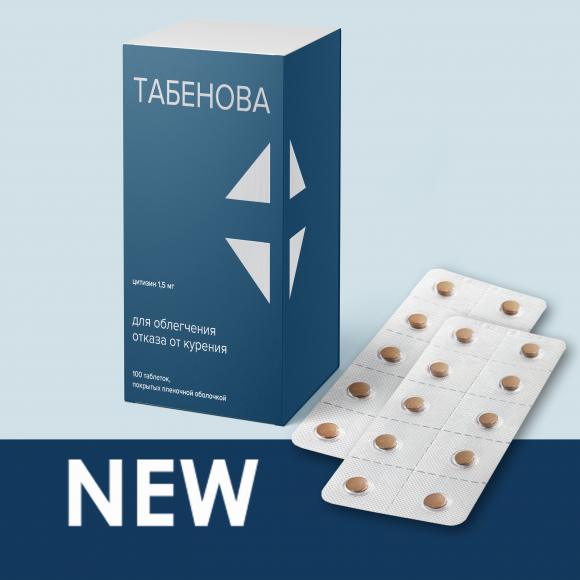 ---
A registration certificate (MA) was obtained for a new drug Tabenova (INN Cytisine), which is aimed at facilitating smoking cessation. This is an over-the-counter drug in biconvex tablets, dosage 1.5 mg, No. 100. The start of production is planned for the second quarter of 2022.
Registration and release of Tabenov opens the implementation of the company's plan to expand the portfolio of medicines. The development is aimed not only at increasing the types of drugs in the already covered pharmacotherapeutic groups, but also at developing new areas: laxative, nootropic, immunostimulating, antiplatelet, anticholinesterase, venotonic, angioprotective and other drugs.
Now Pharmacor Production produces drugs in five main areas: anti-diabetic, cardiovascular, anti-diarrheal, anti-allergic, anti-cold drugs, which include more than 10 items in various dosages and formulations. 90% of the positions of medicines produced by the company are included in the list of Vital and Essential Drugs.