3 September 2021
Updated composition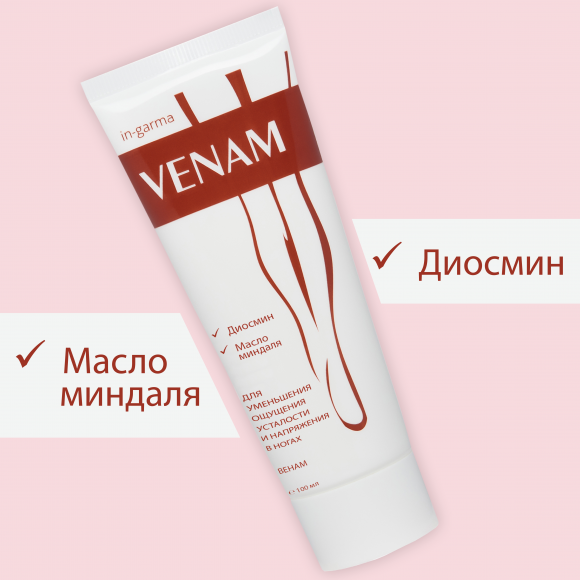 ---
In the third quarter of 2021, VENAM cream from Pharmacor Production with an updated composition was released to the pharmaceutical market.
The cream is created on the basis of natural ingredients to reduce discomfort in the legs, relieve the feeling of heaviness, tension and fatigue in the legs.
Diosmin - belongs to the group of flavonoids - the most effective herbal remedies that protect against damaging processes. Diosmin stimulates collagen formation, cools and tones the skin.
Improves the functioning of the lymphatic vessels;
Improves capillary permeability;
Reduces inflammation;
Relieves venous congestion.
Sweet almond oil has a nourishing and softening effect, helps to relieve acute pain and relieve inflammation from injuries and sprains.
The Venam line also includes capsules for internal use with a high content of natural ingredients. We recommend using the preparations in a complex manner for the best efficiency.