15 September 2020
Website launch for BerryWitS line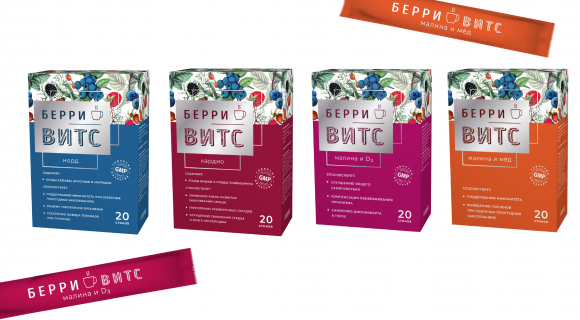 ---

On Vitme.ru you will find a detailed description of each product from the line, the actions of the components, formulations, as well as current points of sale.

As a reminder, the BerryVitS line has been produced by PHARMACOR PRODUCTION since March 2020, under the slogan "Nature's care for your family's health ".
At the moment, it includes 4 drugs:
- BerryWitS. Raspberry and honey and BerryVitS Raspberry and D3 - for children and adults.
- BerryWitS. North
- BerryWitS. Cardio
All BerryVitS fruit drinks have a natural, balanced composition, a pleasant berry taste and are produced in a convenient form - sticks.