BerryVitC. Raspberry and honey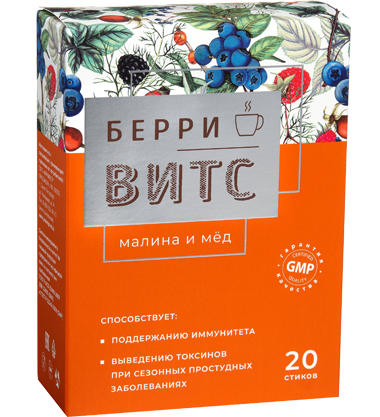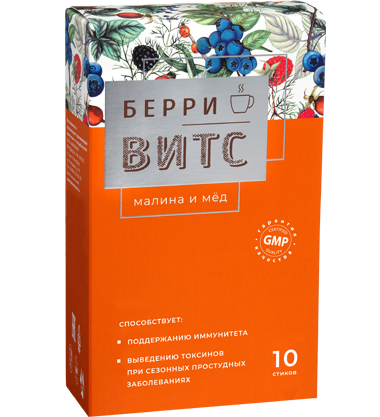 Private label
manufacture
possible
Fortified drink that has a symptomatic effect on the body as part of complex treatment of flu and colds, whose plant components mitigate the disease symptoms.
It can be used for prevention and as a component of adjuvant therapy to reduce the risk of developing colds.
Natural, safe and effective ingredients
Pleasant taste of the drink.
Allowed for admission for children from 3 years
Raspberry berry juice powder, beetroot juice powder, elderberry extract, zinc lactate, ascorbic acid, raspberry leaf extract.
Adults and children from 3 years of age 1-2 times a day with meals. 5.0 g of the product (the contents of one stick or one scoop) dissolve in 150 ml of warm or hot water, mix thoroughly, drink the resulting solution.
Duration of admission is 1 month. If necessary, the reception can be repeated.
Information on product availability in pharmacies - 8-800-333-30-20