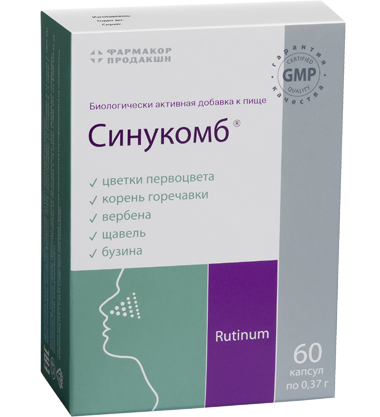 The complex based on natural plant extracts relieves swelling of mucous membranes, it has antiseptic and anti-inflammatory effect. It has an anti-allergic effect, helps to strengthen the walls of blood vessels.
during seasonal colds as a preventive measure
at the first sign of a cold
when rhinitis
natural composition based on herbal extracts
contains routine
primrose flower extract, sorrel herb extract, verbena herb extract, black elderberry flower extract, gentian root extract, rutin.
Capsules of 0.37 g. 30 capsules in 2 blisters of 15 capsules with instructions for use in a cardboard box.
Adults take 1 capsule 3 times daily with meals. Duration of admission is 1 month. If necessary, the reception can be repeated.