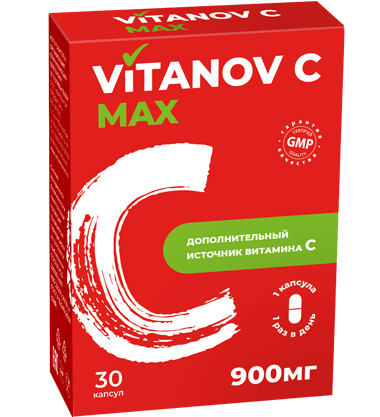 1 capsule contains the recommended daily therapeutic and prophylactic dose of vitamin C in a convenient form. Vitamin C helps to maintain immunity and protect the body from seasonal diseases. It has a beneficial effect on the condition of the skin, nails and hair.
When:

weakened immunity;
seasonal colds;
joint pain;
dullness and dryness of the skin.

High content of vitamin C;
Convenient form of release - capsules.

one capsule contains: 900mg vitamin C
adults 1 capsule 1 time per day with meals. Duration of admission is 1 month. If necessary, the reception can be repeated.
It is recommended to consult a doctor before use.