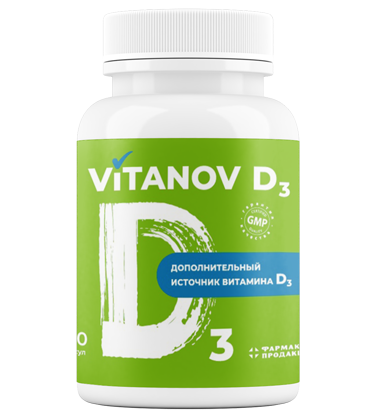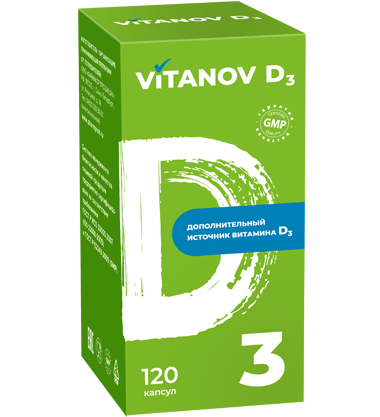 Vitamin D controls calcium-phosphorus metabolism, which is necessary for the strengthening and growth of bones, supports immunity and muscle function, participates in the regulation of insulin secretion, thereby affecting blood glucose levels, and promotes the synthesis of serotonin - the "hormone of joy".
When:

chronic fatigue;
irritability, nervousness;
sleep disorders;
fragility of bones;
cramps, muscle pain;
dryness and flaking of the skin.

one capsule contains: (600 IU) 15 mcg vitamin D3
Adults take 1 capsule 1 time per day with meals. Duration of admission is 1 month. If necessary, the course can be repeated. It is recommended to consult a doctor before use.
Information on product availability in pharmacies - 8-800-333-30-20